New to
Bicester?

Looking for a church?
Need help?

If you would like a coffee and a chat, click here or
call Steve
07577 124852
We're not able
to meet physically, so

Right now our Sunday services are available 24/7!



Click here to watch on Sundays at 10.30am
or any time!!
ORCHARD
Baptist
Church
BICESTER
We'd love you to worship with us in person… but coronavirus means that's not possible for the moment. But our Sunday morning service is being streamed on YouTube each week at 10.30am - which means you can watch it any time and you can also dip in and out and find out more about the kind of Sunday service we offer.
You'll discover we're a lively and informal bunch, a mix of ages and nationalities, families, couples and singles. We're enthusiastic about our faith and enjoy making our digital service as creative and helpful as we can!

Explore the website and find out more about us - before and after lockdown! And if you would like to know more, our minister Steve would be delighted to meet you in Sheep Street and have a chat over a coffee! Just text him on 07577 124852.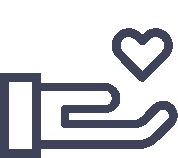 "The Lord is gracious and compassionate, slow to anger and rich in love.




The Lord is good to all; he has compassion on all he has made"